Editorial Guidelines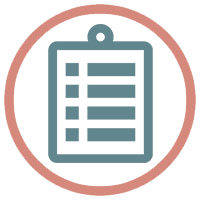 Here is a list of our guidelines we use when deciding which books we will send to our readers:
Spelling, Grammar, & Structure
We are looking for books that are free from any spelling, grammar and structure errors.
Formatting
We want to promote books that are formatted properly for use across various platforms.
Cover
People do judge a book by its cover, so we are looking for covers that are attractive, that engage the reader, and that look professional.
Reviews / Ratings
We are looking for books to promote that other readers have shown interest and acceptance in. Books must have at least 5 reviews with a 4 star rating average (on Amazon.com). If your book needs more honest reviews you may want to look into our Reading Deals Review Program.
Length
We are looking for books with a min of 50 estimated pages or 10,000 words. (This does not apply to books geared towards very young kids.)
Price/ Discounts
We are looking for deals because readers love deals and that's why they are here at Reading Deals. Books must be at least 33% off, or free.
Accessible
We are looking for books that are accessible on at least one of the following platforms: Kindle, nook, Kobo, iBook, Smashwords.
Content
We are looking for books that have general appeal in the genres we currently list. We will not approve books with graphic sexual content, hate speech, and we reserve the right to decline any books submitted that do not meet the guidelines listed above.
Start submitting! If your book falls within these guidelines, we would love to consider it!