About Reading Deals
Every day, authors and publishers discount their books or make their books free, in order to get more exposure for their books. We here at Reading Deals find these book deals and freebies and bring them to you, for free, each day here on our site. We also e-mail you a list of the books that are free or discounted in your chosen genres only! Awesome, right?
Get Our Daily Emails!
Each day we seek out and find great bargain and free ebooks and we post them on our site. We also send our subscribers the daily email. Thanks to advanced technology, we are able to only send you the book deals and freebies in the genres you want. Best of all? It's completely free for you!
To get started, just enter your email address below, and you can start getting our daily e-mail tomorrow!
For Readers
ReadingDeals.com is for you! If you love to read, then you're in the right place. If you like to get good deals, then you're in the right place! You can see the latest book deals as well as the latest free books. Whether you have Amazon, Nook, or Kobo, you can enjoy free and bargain books from Reading Deals!
Know another reader who would love to get great deals on books every day? If so, let them know about ReadingDeals.com!
Send Tweet About Reading Deals
For Authors
ReadingDeals.com is for authors as well! We are run by BookMarketingTools.com, so we know how important finding new readers is for authors. One great way to get new readers is to run a book promotion!
We help you to promote your book promotion and expose your book to new readers who want to read books in your genre! Reaching targeted readers is the key to growing your author brand!
You can learn about our advertising opportunities, our editorial guidelines, and why you should submit here.
Connect With Us In More Ways
In addition to our website and our daily emails, you can connect with us in many more ways.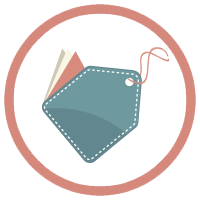 Don't miss out on our daily deals!