Help / Frequently Asked Questions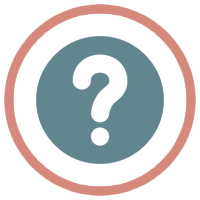 Sometimes you may encounter some issues. If you are currently experiencing a problem, we are sorry, and are here to help. Here are some common issues people may face, and some answers to help you out:
How does Reading Deals work?
Every day there are thousands of books that are free. While this sounds like a good thing, it's impossible to find the top free books. That's where Reading Deals comes in! We scour the web to find the top free and bargain books each day!
In addition to the books that we find, authors and publishers themselves notify us when their book is going to be discounted or free, so that we can tell our readers about their book.
The reason authors and publishers discount their books, or even make them free, is to generate publicity and reach new readers. They know that you may not know their work and you don't want to pay full price for an author you aren't sure you're even going to like. So, they will run occasional promotions in order to entice you to read their books.
So, if you do find books you like through Reading Deals, please consider supporting the author by buying their other books.
Can I still read these books if I don't have a Kindle?
Yes, you can read these books if you don't have a Kindle. Luckily, there is a free Kindle app for most smartphones which you can learn about here. There is also the Kindle Cloud reader which lets you read Kindle books right in your internet browser. Click here for the Kindle Cloud reader.
A book on your site is no longer free/discounted!
While we make every attempt to ensure that the information on our site is correct, there are a lot of moving pieces (marketplaces like Amazon, individual authors and publishers, etc.) and those pieces are not always coordinated.
Since authors and publishers are in control of their pricing, they are able to discount their books and make them free which allows ReadingDeals.com to run, but the same authors and publishers are allowed to change their prices back, and it's often without notice to sites like ours.
So, unfortunately, if the price has already changed you're out of luck for now. But, books that are discounted or marked as free will usually have another promotion within a few months. Sign up for our free daily emails to ensure you don't miss out when that book will be free or discounted again!
I paid for a book that was supposed to be free!
We're sorry that this happened. Please see above as to the reason that prices may change from what they are listed as on ReadingDeals.com. Since you made the purchase from the individual marketplace, you will need to contact them about a refund.
Here are some links to the customer service area for the various marketplaces we feature promotions for:
- Amazon
- nook
- Kobo
- iTunes
- Smashwords
Can you make _____ free or discounted?
We can definitely understand that you would like to see a specific book for free or discounted, but unfortunately, we're not in charge of creating the promotions. We just report the promotions and deals that we learn about to you.
You can contact your favorite authors or publishers letting them know you would like to see deals, or you can subscribe to our FREE daily emails in case one of the books you want to see discounted or free does have a promotion.
How do I get notified of these promotions and deals?
Every day we post the latest deals on our website. You can also receive the deals in your e-mail inbox for FREE by signing up to receive our daily emails here.
Where do authors go to promote their books?
Great question! If you are an author or you know an author that wants to promote their recent book, tell them to submit to Reading Deals! Authors can learn more and submit their books on our Advertise page.
Is your question not listed above?
If your question is not listed above, please use our contact form to get in touch with us. We would love to hear from you!
Enjoy finding great deals on books with ReadingDeals.com!